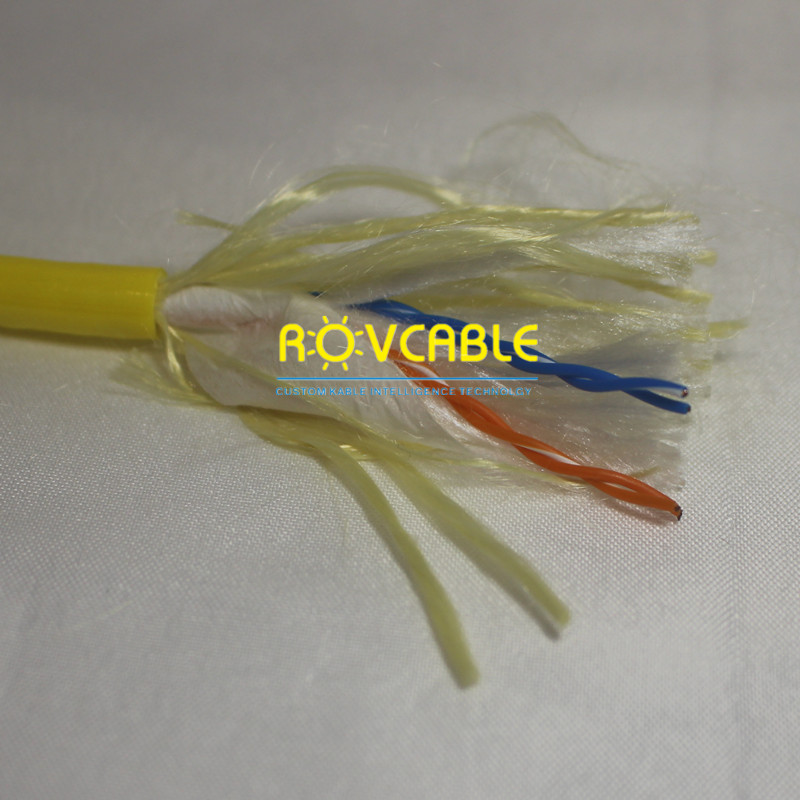 We has many years of knowledge and experience manufacturing cables for the ROV.
We offer a complete range of standard communication, video, power and combined service cables,
designed to meet the extreme pressures of the subsea environment. Whatever your diving application needs,
we can create flexible, cost-effective engineering solutions to suit your requirements and your budget.
Type
Neutrally/Positive Buoyant ROV Tether Cable
Diver Communications Cable
Underwater Video Cable
Underwater Fiber Optic Cable
ROV Umbilicals Cable
Underwater Instrumentation Cable
Underwater Multiconductor Power & Control Cable
Custom Cable Designs
Cables for Seismic &Sonar operations
The Marine geophysical survey contractors require equipment to suit their own individual operation and data acquisition systems.
All have the common purpose of mapping the oceans and their underlying sediments for a variety of purposes:
navigational charts, scientific knowledge, prospect for oil and gas, and data survey of the offshore oil and gas.
Cables used in these extreme environments need to be reliable, durable and must guarantee the requested performances.
These products include: streamers, tow-lead cables, deck lead cables, seabed cables, boomer cables, sonar cables.
ROV/TETHER Cables
Underwater technology, especially at great depths, is challenging. ROVs, used for underwater inspection, survey and search work,
Require cables with high performance and reliability for efficient and accurate control, providing the required strength to support the vehicle.
Cables and tethers used for Remotely Operated Vehicles represent the vital connection between the vehicle and the vessel.
These products include: neutrally buoyant tethers, Kevlarâ strength member cables, hybrid cables.
Underwater camera and instrumentation cables
ROVs may have manipulating arms, on-board tools, as well as lights and cameras.
Underwater cameras offer the ROV industry an unparalleled choice in terms of features and performance,
from miniature general purpose observation cameras to high resolution colour inspection cameras. Cables for ROV,s
may have different constructions, depending on the job they will perform.
These products include: video and communication cables, power and signal cables, lighting and control cables.